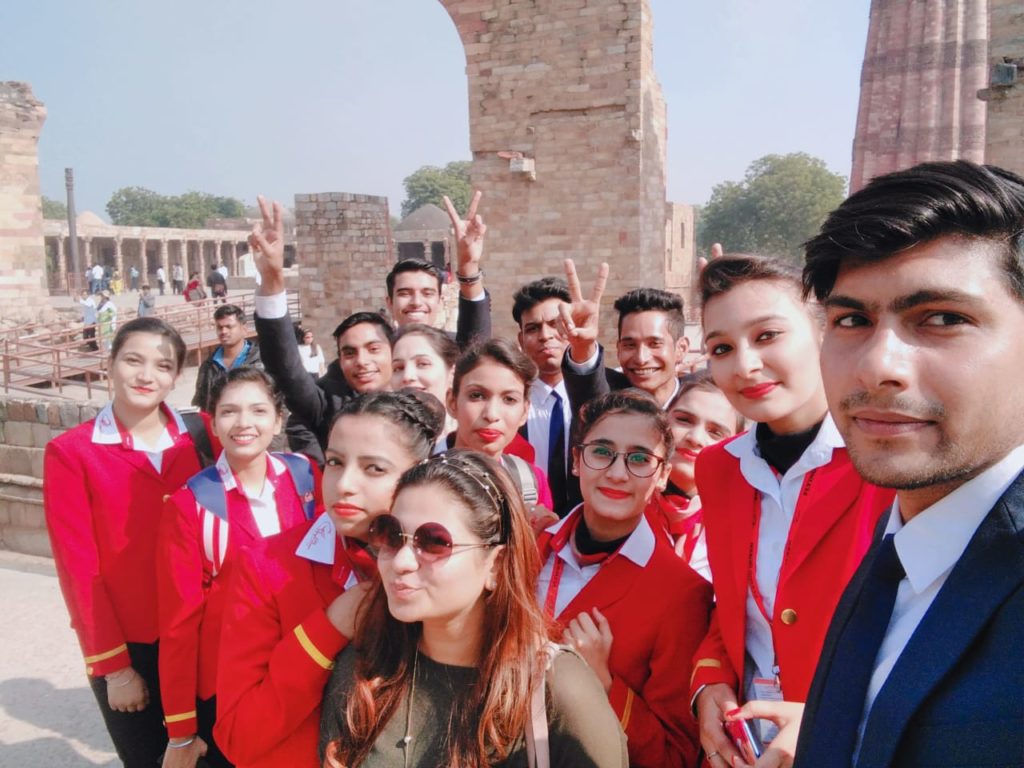 Air Hostess Course Flying Queen Delhi – Public Speaking skills
Want to be an Air Hostess or Cabin Crew?  
One must possess some personality traits to become an Air Hostess. 'Flying Queen Air Hostess Institute', conducts various activities to polish the various skills of its Air Hostess Course students. These skills are essential for their career opportunities.
To sharpen the Public Speaking skills of the students of our Cabin Crew Course, we organize different types of tasks to boost their speaking skills. In the recent task, we took them to Qutub Minar. There they engaged with the visitors and spoke to them about the history of the monument. This activity boosted the confidence of the students to talk with the strangers. The students also learnt about to connect to the people and generate a good impression while talking to people.
This was one of the tasks managed by 'Flying Queen Air Hostess Institute' to shape the personality of the students for the job in Aviation and other related sectors. So, join us, improve yourself and 'Have a Date with the Sky'.