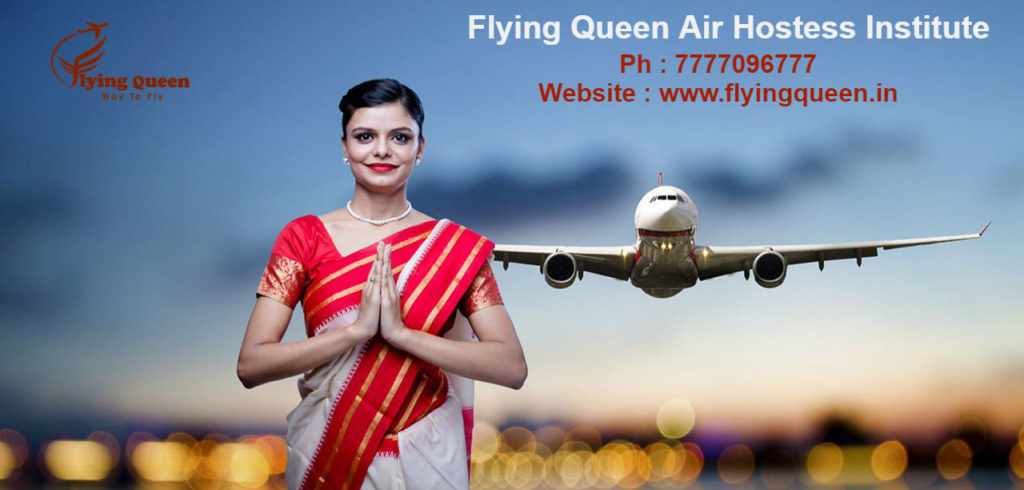 Flying QueenTM is an Air Hostess Training Institute located in Pitampura, North Delhi. It is a name synonymous with quality and reliability. It is one of the best Air hostess/Cabin crew/Aviation training Institutes in Delhi. We offer well-designed, relevant, flexible and job-oriented courses for the candidate. Flying QueenTM offers Diploma and Certificate courses in the field of –
Air Hostess/Cabin crew/Aviation,
Ground Staff,
Hospitality,
Air ticketing, Travel & Tourism
Our team is well experienced in the education field. Our team heads have a massive experience of 30 years in the field of education. Our faculty members are also from the Airlines Sector having impressive experience in the Aviation Industry. 
It is an institution that focuses not only on the overall development of student but also ensures bright career prospects for the students. Course pedagogy is crafted and drafted by subject experts keeping in mind the requirement of aviation companies and simultaneously matching international standards. Emphasis is laid to formulate the students as assets for the job market and the aviation industry.
It is worthwhile to mention that we work on dynamic marketing and placement approach wherein our courseware is updated at regular intervals as per the demand and practices of the Aviation industry. Our self-motivated approach is a great assistance to our students to face and shatter the competition. 
After completion of the course, we give direct access to our students for many job opportunities in the Aviation and relevant industry through the in-house placement assistance cell.
                                                                                ____________________